Mr Fitzwilliam Darcy requested the company of community leaders and those that wished to enjoy a Picnic at Pemberley for an afternoon of Regency dancing, a delectable afternoon tea, games, and other diversions. The event was held on the manicured lawns of the Abbey Museum of Art and Archaeology.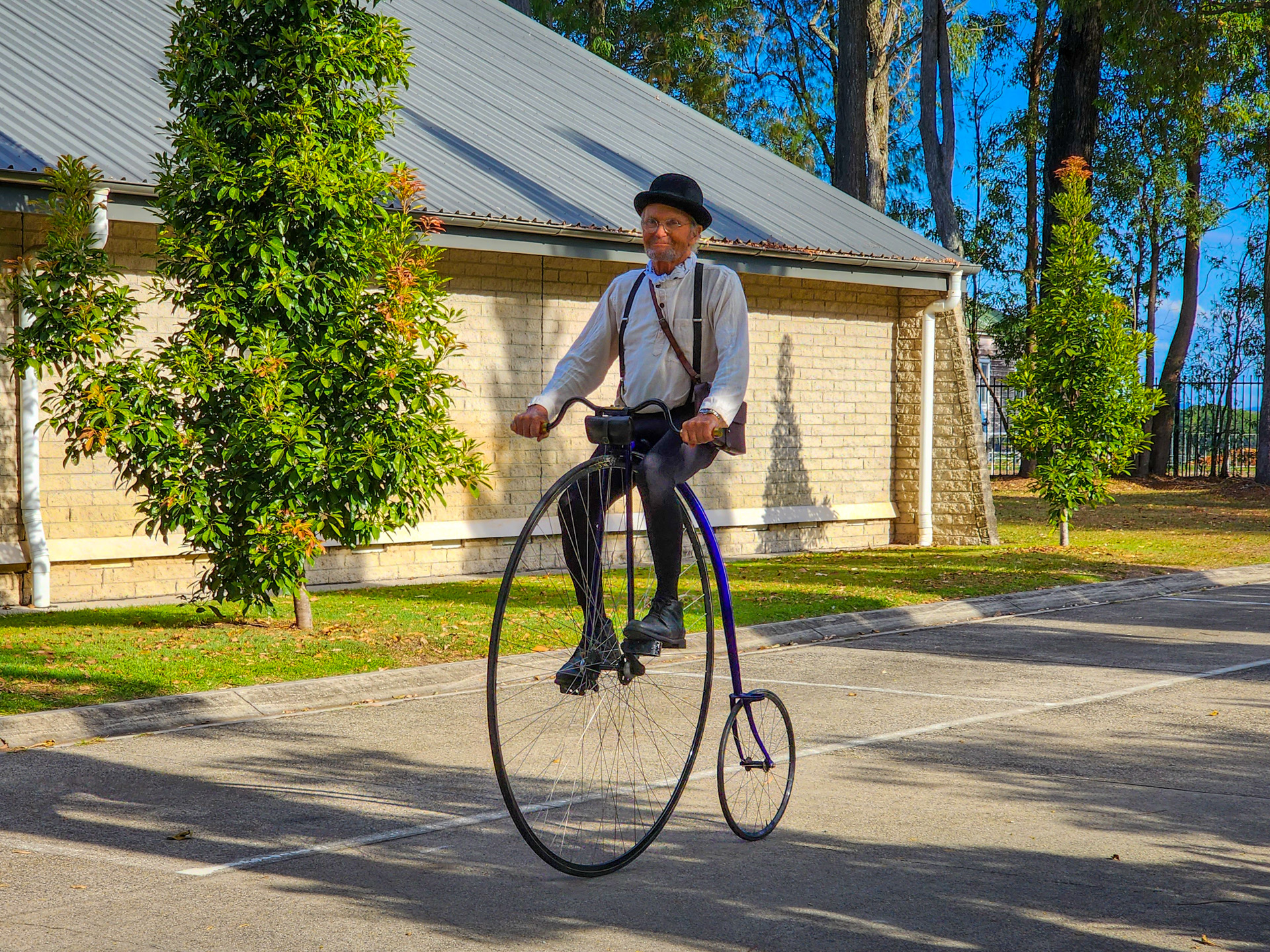 The exalted event boasted more than 230 guests who eagerly participated in everything on offer, along with socialising.
Notably, the music was outstanding and a credit to all the live performers who created the sounds of the era.
In Jane Austen's "Pride and Prejudice," Pemberley is the magnificent estate belonging to Mr. Darcy (who was the host of Picnic at Pemberley), one of the novel's main characters. Pemberley is located in the beautiful countryside of Derbyshire, England, and is described in vivid detail as a grand and luxurious residence.
Pemberley serves as a symbol of Mr. Darcy's wealth and social status, as well as his pride in his family's history and accomplishments. When Elizabeth Bennet (also attended Picnic at Pemberley), the novel's protagonist, first visits Pemberley, she is struck by its grandeur and elegance, and begins to reconsider her previous negative opinions of Mr. Darcy.
As the novel progresses, Pemberley also serves as a backdrop for the development of Elizabeth and Mr. Darcy's relationship. Elizabeth is impressed by Mr. Darcy's kindness and generosity to his tenants and servants, and begins to see him in a more positive light. Mr. Darcy's attachment to Pemberley and his dedication to its upkeep also demonstrate his sense of responsibility and duty, qualities that Elizabeth comes to admire.
In many adaptations of "Pride and Prejudice," Pemberley plays an even more prominent role, with filmmakers and writers often emphasising its importance as a setting and a symbol. For example, in the 1995 BBC miniseries adaptation, Pemberley is filmed as a real-life stately home, providing a breathtaking backdrop for the story's romantic and dramatic moments.
Overall, Pemberley serves as an important element in both the plot and themes of "Pride and Prejudice," representing wealth, social status, and personal values. Its depiction in various adaptations has helped to cement its status as a beloved and iconic location in English literature.
All proceeds raised out of the Picnic at Pemberley event went towards supporting the Abbey Museum of Art and Archaeology.
The Abbey Museum of Art and Archaeology is a cultural institution located in Caboolture, a suburb of Brisbane, Australia. Founded in 1986 by the late Rev John SM Ward, it is one of the leading museums in the country dedicated to preserving and showcasing the art and material culture of ancient civilisations from around the world.
The Museum's coverage reflects its British roots, spanning prehistoric Europe, the Bronze and Iron Ages, the Roman Empire, Medieval Europe, and the modern era. In addition, the collection includes artefacts from ancient Egypt, Mesopotamia, Israel, Persia, Greece, the Etruscans, and ancient Cyprus, representing the Ancient and Classical World. The Museum also houses collections from the Islamic world, Southeast Asia, China, Japan, and India.
The diverse collections encompass a range of items, such as prehistoric stone and bone tools, ceramics, glass, stained glass, metalwork, coins, sculpture, carvings, lacquerware, illuminated manuscripts, and rare books. The art collection is equally impressive, featuring Renaissance and Baroque paintings, frescoes, watercolours, and icons.
The museum is housed in a picturesque setting, and visitors can explore the galleries at their own pace, or take part in a guided tour to learn more about the objects on display and the history of the civilisations that created them.
Overall, the Abbey Museum of Art and Archaeology is a must-visit destination for anyone interested in the rich and diverse cultural heritage of humanity. Its collections, programs, and facilities make it a unique and valuable resource for scholars, students, and the general public alike.
Audio Production by JtA.LIVE
JtA.LIVE supplied the audio production to ensure all guests could comfortably hear the live music, performers, and speakers.